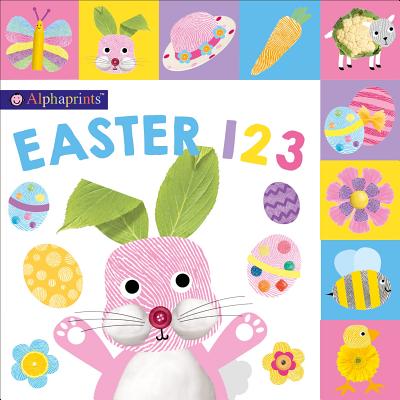 Alphaprints make learning to count fun in this Easter themed tabbed lift-the-flap book. Sweet rhymes accompany Easter animals and items ingeniously created from fingerprints and photographs of everyday things.

This tabbed board book with flaps to lift has an Easter item on each page and a lighthearted rhyming couplet:

3 yummy carrots for little bunnies to munch,
4 skipping lambs nibbling grass for lunch.
Roger Priddy