Caterpillar - Pullback toy
Bajo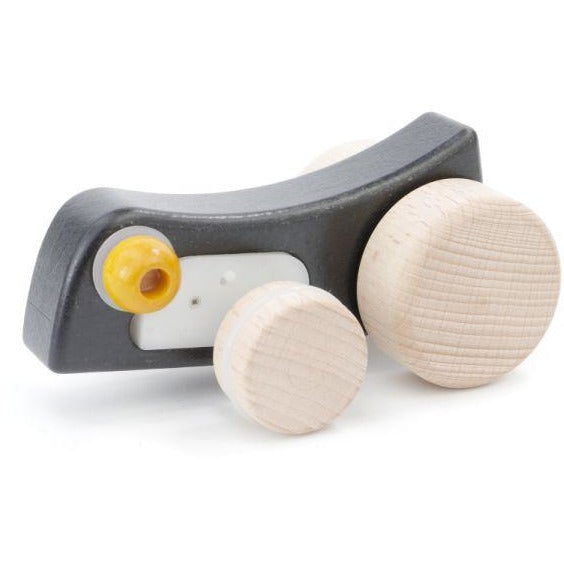 This wooden black caterpillar buzzes as it moves forward, it has brightly painted body and natural wheels. The little ones will enjoy pushing and pulling it across the floor. Pull it back and watch it hop forward on it's own.
Suitable from 18 months.
This toy measures 13cm x 7cm x 7cm.
Bajo's wooden toys have been designed and manufactured in Poland over the last 25 years. Green from start to finish.