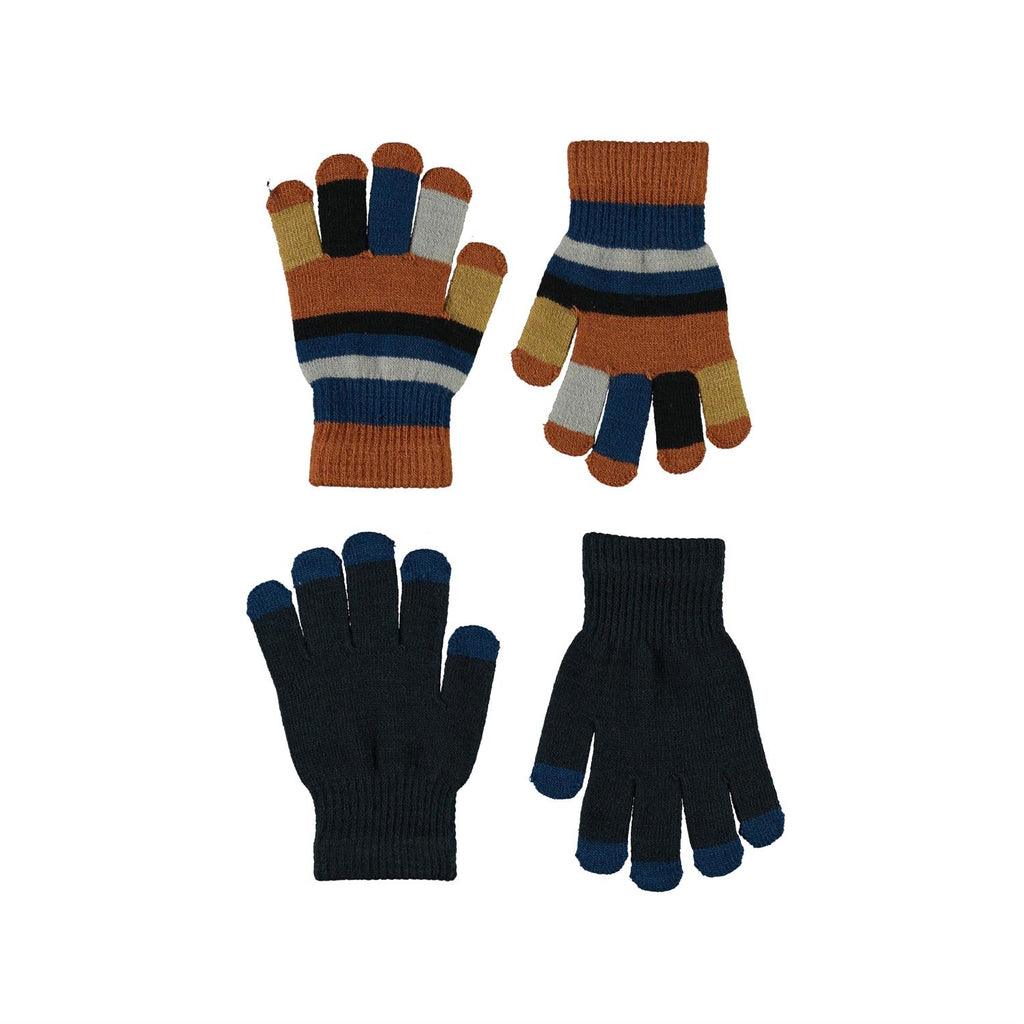 Keio is a stretch glove, perfect for playing in the cold. Includes 2 pair, one is in dark blue with blue finger tips, while the other is striped.
Size: 4-10 years
Composition:
83% acrylic / 15% spandex / 2% elastane
Wash and Care:
Do not iron. Do not tumble dry. Wash at 40 degrees.  
brand = Molo
Size = 4-10y



Item Number:
837-2663
Item ID:
211937
Category:
Gloves